Release Date
February 09, 2023
North America, Central America, South America (Virginia, USA datacenter): Clients will be upgraded according to their timezone:

Eastern, Amazon, and Newfoundland-Labrador Timezones: February 09, 2023, at 12:30 AM - 4:30 AM EST

Central Timezone: February 09, 2023, at 12:30 AM - 4:30 AM CST

Mountain and Pacific Timezones: February 09, 2023, at 12:30 AM - 4:30 AM PST

South America (Sao Paulo, Brazil datacenter): February 09, 2023, at 12:30 AM - 4:30 AM BRT

EMEA (Frankfurt datacenter): February 09, 2023, at 12:30 AM - 4:30 AM CET

APAC excluding Australia and New Zealand (Singapore datacenter): February 09, 2023, at 12:30 AM - 4:30 AM SGT

Australia and New Zealand (Sydney, AU datacenter): February 09, 2023, at 12:30 AM - 4:30 AM AEDT
Non-Production Sites Upgrade Schedule
To improve the quality of the upgrade process and shorten the production upgrade window, non-production (sandbox) sites will be upgraded on Thursday, January 26, 2023, between 9:00 AM - 5:00 PM EST.
Downtime will be required for your production and non-production sites during this window.
Release Highlights
Community icons improvement for Snap
Our Snap Community activities icons were improved by modifying the padding between the icon's graphic and its border so that the icon looks bigger and easier to identify.
| | |
| --- | --- |
| Before | Now |
| | |
Calendar block view
The calendar block view appearance was modified in order to optimize their visualization and match the Snap styles at the course dashboard view.
| | |
| --- | --- |
| Before | Now |
| | |
Accessibility improvements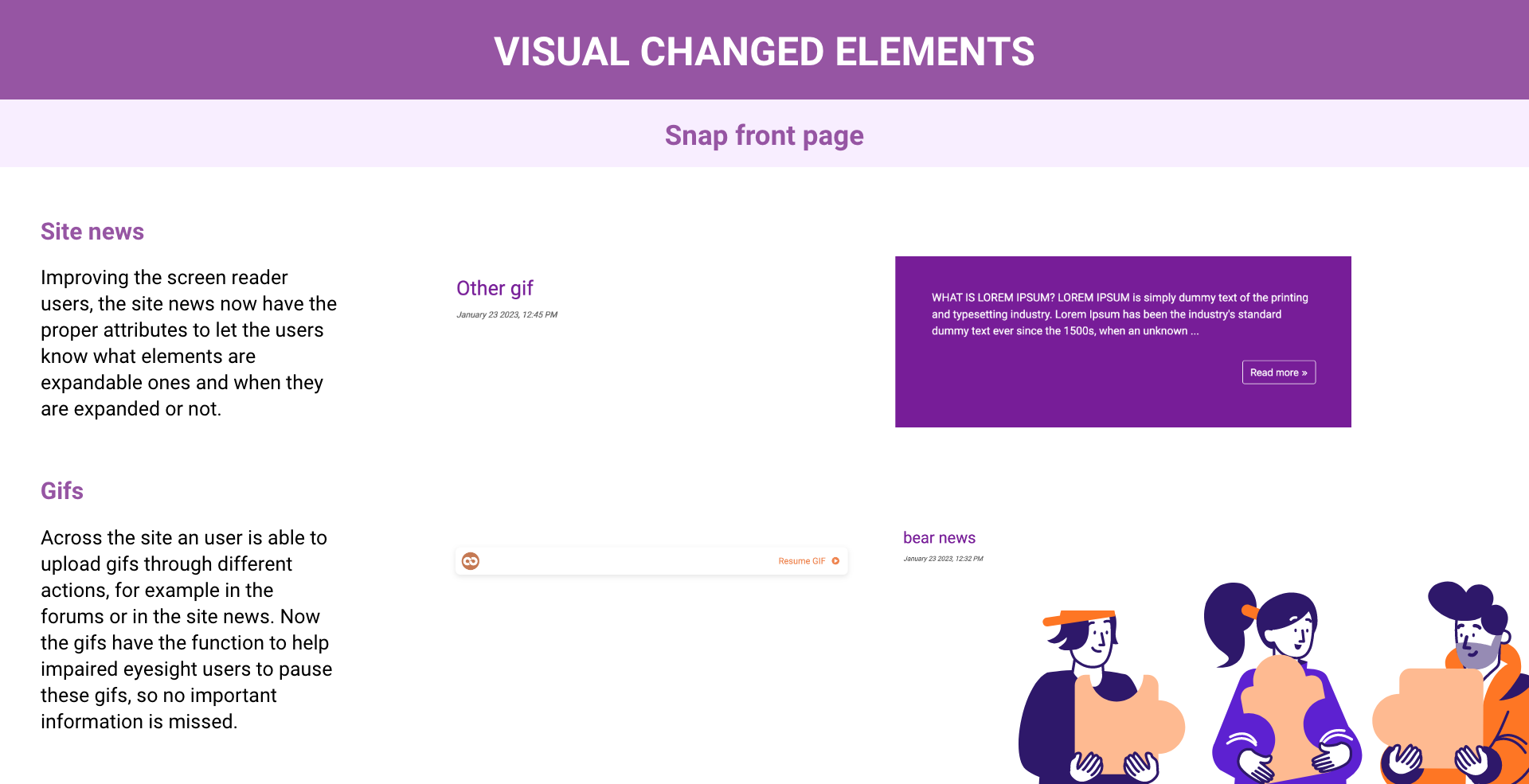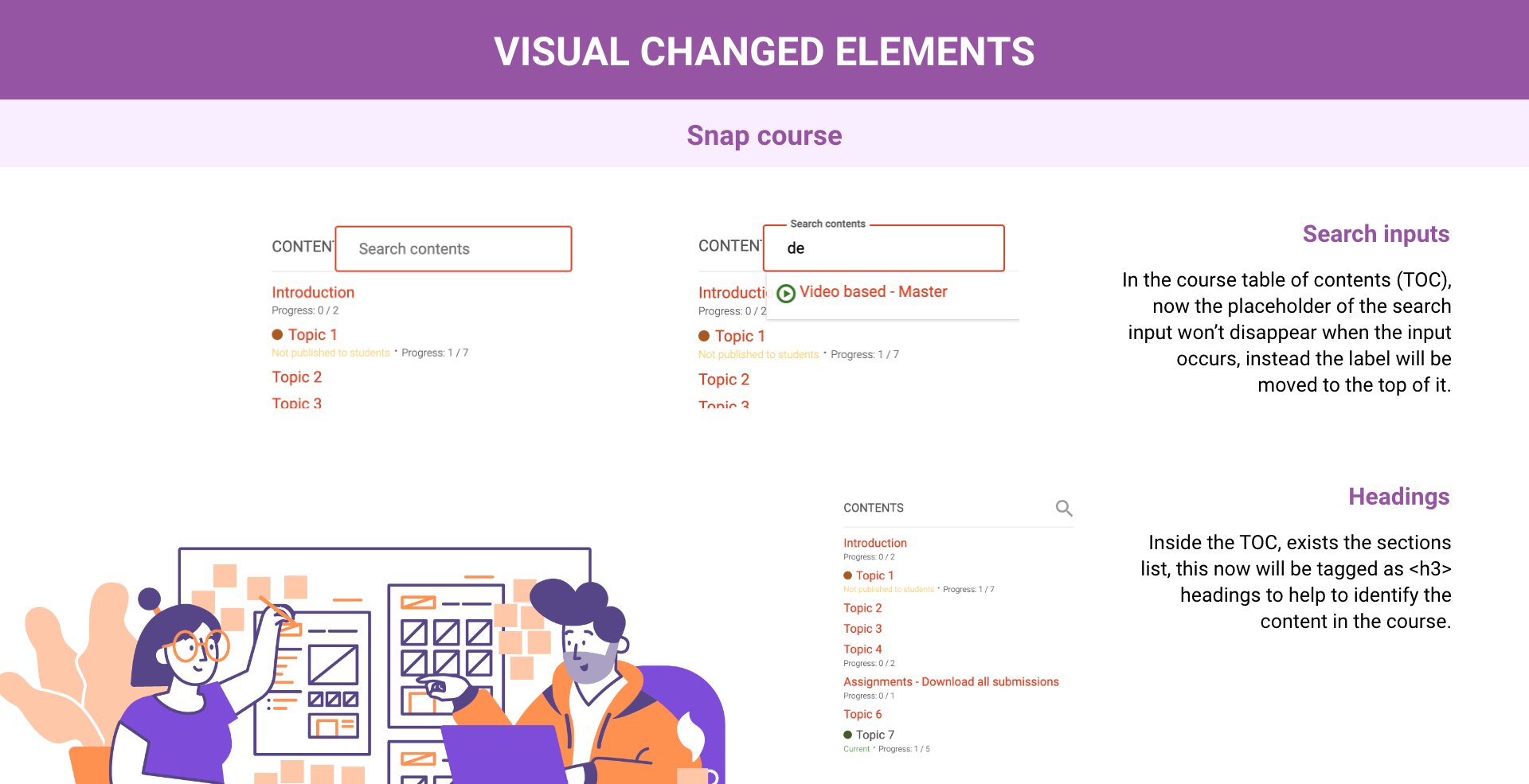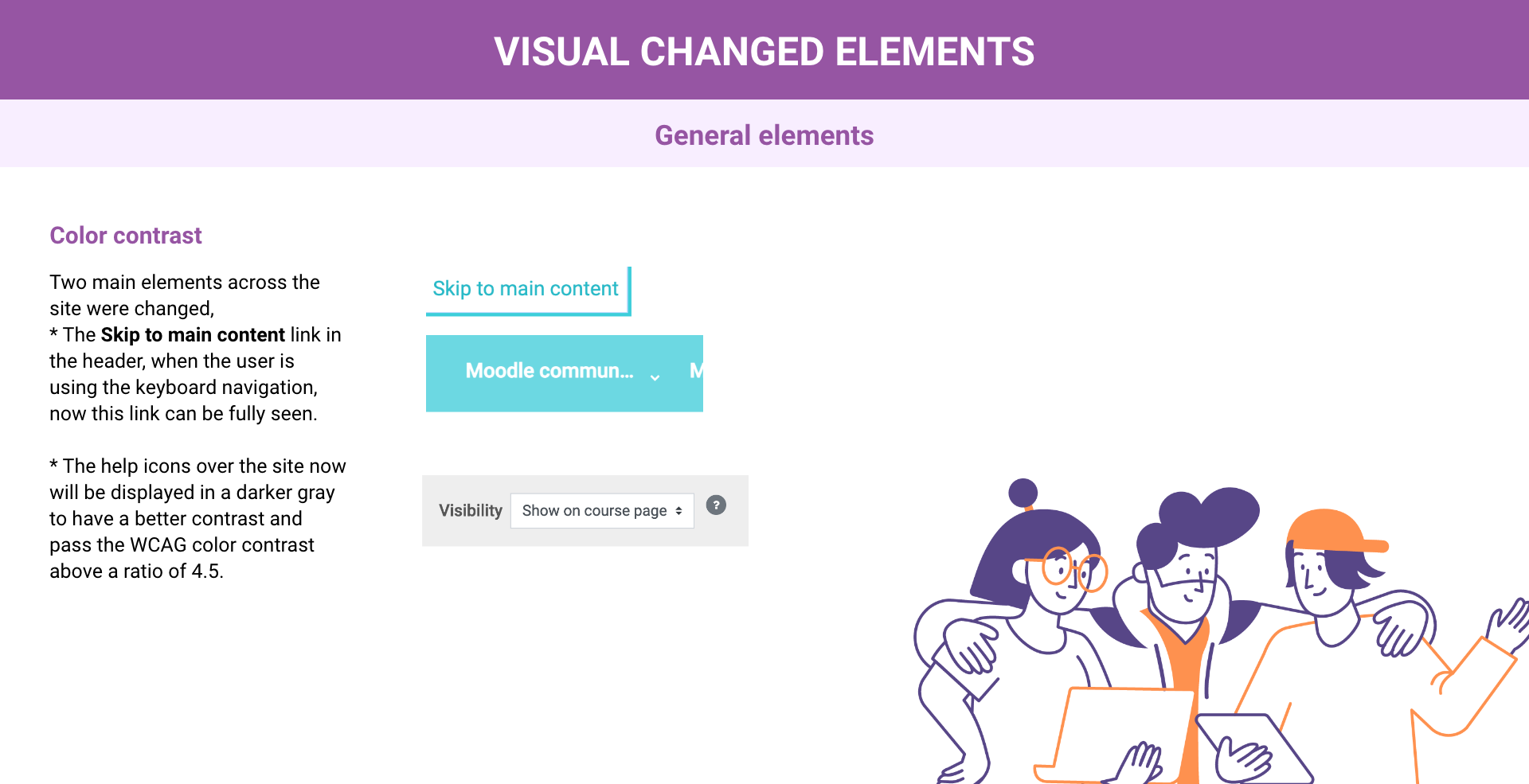 Updated plugins
| | | | |
| --- | --- | --- | --- |
| Intellicart | 2022111500 | 2023011100 | local_intellicart |
| Intelliboard | 2022103104 | 2022122204 | local_intelliboard |
| Intelliboard next | 2022111400 | 2023010612 | local_intellidata |
| Face to face | 2021120904 | 2021120909 | mod_facetoface |
Bug Fixes and Minor Enhancements
MR-4.0-HF1
Snap 4.0 - Site administration Search page is missing tabs and the search option

Snap error preventing course access in all sites with xpLor configured as an LTI tool
MR-4.0-HF2
Section view with Open Forum shows blank spaces with different answers

Fix the name of the language ar
MR-4.0-HF3
PLD enrollment action does not show the field to select the course.

Message, The number of unread messages is not updating

Ally - Fix the accessibility score icon in the activities description