Best-in-class plagiarism detection, now with more coverage
Check for similarity against our industry-leading content database

Reveal text manipulations meant to bypass integrity checks

Verify originality of student work in possible contract cheating cases
Safeguard academic integrity with an AI writing detection solution built for educators
Our advanced AI writing detection technology is highly reliable and proficient in distinguishing between AI- and human-written text and is specialized for student writing. What's more, it's integrated into your workflow for a seamless experience.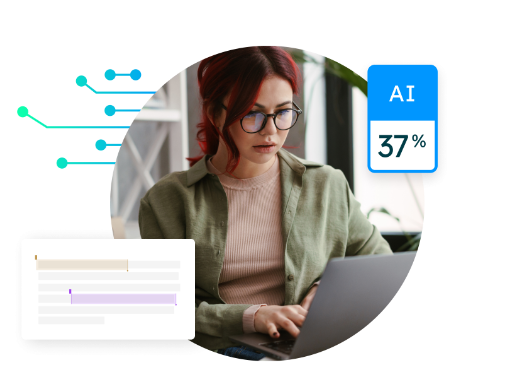 Uphold academic integrity
Ensure original work from students and address even the most sophisticated potential misconduct.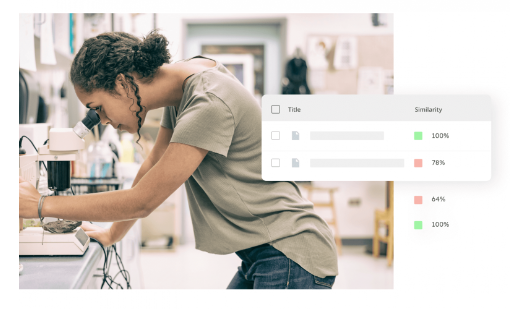 Superpower your assessment
Give instructors tools that streamline manual grading processes, so they can spend more time teaching.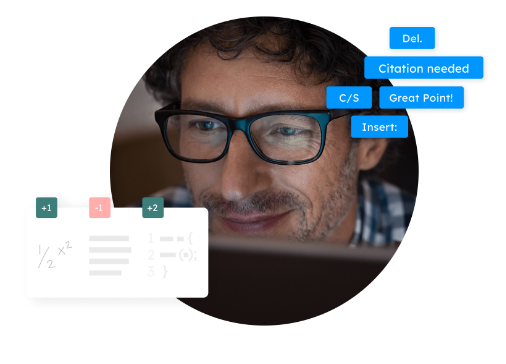 Foster original thinking
Help develop students' original thinking skills with high-quality, actionable feedback that fits easily into teachers' existing workflows.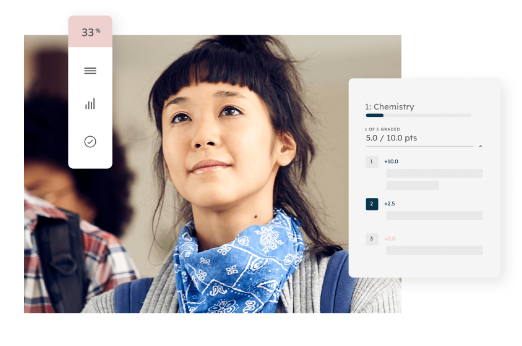 Contact a sales executive to include this functionality in your LMS; click here to learn more.