IntelliBoard analytics delivers the reporting and analytic services and dashboards that deliver the insights institutions need to improve student satisfaction and success, enhance course and program quality, all in support of institutional academic and business goals.
Unlock the power of your data through the IntelliBoard dashboard. Navigate quickly to the focus areas important to your organization: completion, retention, traffic, revenue, and many more.
Compatible with multiple LMS platforms
Provides dashboards for learners and instructors
Automated notifications
Supports multiple organizational roles
Real-time customizable reports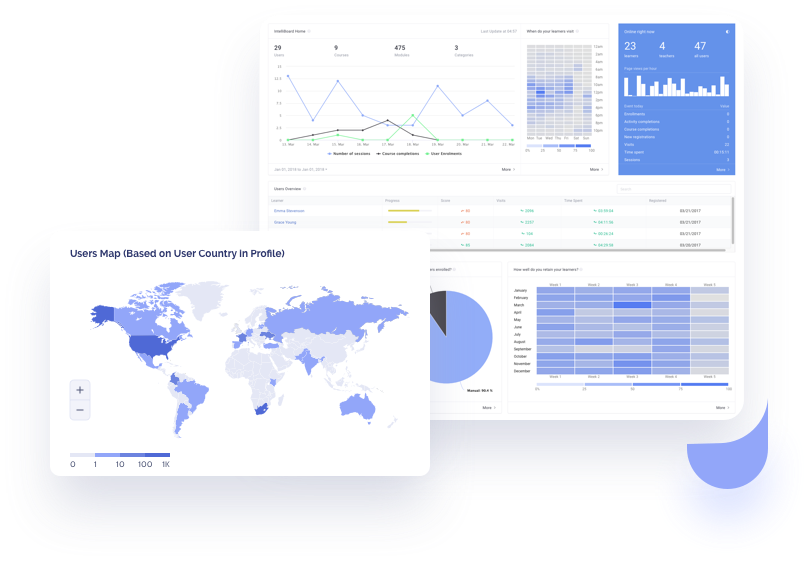 Contact a sales executive to include this functionality in your LMS; click here to learn more.